Kim is passionate about helping others find emotional and physical wellbeing through the evidence-based practices of acupuncture, Chinese medicine and mindfulness meditation. She enjoys partnering with patients while offering further education to sustain a greater sense of wellbeing.
Kim has worked in healthcare and integrative medicine for over 25 years.  She is a Nationally Certified Acupuncturist through the National Certification Commission for Acupuncture and Oriental Medicine since 2002. In 2002, Kim earned a Masters in Acupuncture including certification in Clean Needle Technique, from the Midwest College of Acupuncture and Oriental Medicine, Racine, WI. Additionally, Kim also holds a Master of Science degree in Speech and Language Pathology (1993) and a Bachelor of Science degree in Communicative Disorders (1990) from the University of Wisconsin-Stevens Point. 
Kim has worked in a variety of integrative healthcare settings over the course of her career.  Her practice focus includes treating individuals with a variety of physical and emotional health conditions including muscular-skeletal pain, women's health conditions, fertility, depression and anxiety. She also has experience treating neurological conditions, autoimmune conditions, pre- and post-surgical patients, as well as treating individuals for addiction recovery. 
She also enjoys teaching. Kim is an instructor for the international organization, Acupuncturists Without Borders, teaching other acupuncturists and healthcare professionals how to set up mobile field acupuncture clinics for first responders and individuals in the community in the aftermath of both domestic and international disasters. She taught mindfulness meditation to children and teachers within the Milwaukee Public Schools in Wisconsin and was formerly an adjunct professor at UW-Milwaukee teaching mindfulness-based meditation practices. She enjoys working with both adults and and children and find it rewarding to offer people of all ages techniques to calm the mind and nervous system.
Kim moved to Fort Collins from Wisconsin in August of 2020 with her husband and three children. It had been my lifelong dream to return to the mountains after living in Montana years ago. The mountains are in her blood (as with most of us), and she is proud to have finally moved after 17 years and during a pandemic!  Kim enjoys skiing, hiking and biking and is grateful that her family is able to do activities in beautiful Colorado.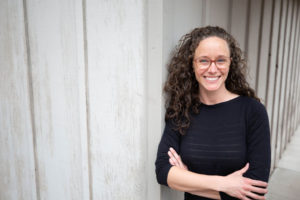 Emma was raised by one parent as a Primary Care Physician and the other as an Acupuncturist and Nurse Practitioner. Because of the health benefits she received from this East-West balance, she learned from an early age that these two forms of medicine can work synergistically in order to achieve incredible health benefits.
Emma has dedicated additional hours in the fields of Sports Medicine and Women's Health.  She held a year long apprenticeship at the University of Colorado in the sports medicine department, where she treated Division I athletes. Emma has chosen continuing education in injection therapy and injury recovery because of her passion aiding in positive surgery outcomes as well as helping the body heal from injury and scaring.
In addition to Chinese Medicine Emma has prior experience working as a Doula to support moms and families during their birthing experience. She is also a certified yoga teacher and a certified meditation teacher.
---