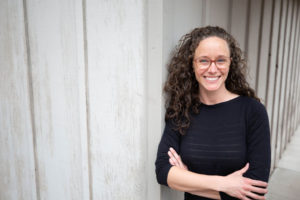 Emma was raised by one parent as a Primary Care Physician and the other as an Acupuncturist and Nurse Practitioner. Because of the health benefits she received from this East-West balance, she learned from an early age that these two forms of medicine can work synergistically in order to achieve incredible health benefits.
Emma has dedicated additional hours in the fields of OBGYN, Pediatrics, and Sports Medicine.  She held a year long apprenticeship at the University of Colorado in the sports medicine department, where she treated Division I athletes. Emma has chosen continuing education in injection therapy and injury recovery because of her passion aiding in positive surgery outcomes as well as helping the body heal from injury and scaring.
In addition to Chinese Medicine Emma has experience working as a Doula to support moms and families during their birthing experience. She is also a certified yoga teacher and a certified meditation teacher.
---
Sara's role as the Clinic's Nutrition & Wellness practitioner is vital to a patients success in sustainability with their health. Sara found nutrition, initially, outside of academia. Health and fitness had long since been a central focus of hers both as an athlete and as a person. A diagnosis with celiac disease set the course for lifestyle changes and, ultimately, a fascination with the complex interactions between food, physiology, and function.
Sara graduated from Colorado State University with a Bachelors of Science in Nutrition and Food Science with a concentration in Dietetics and health management. At the Acupuncture Clinic of Fort Collins, she is available as your personal accountability coach to inspire sustainable change in your health.