Below is our second installment in our Back Pocket Recipes Series- recipes that are meant to be simple, healthy, and satisfying. Back Pocket Recipes are one's that you can keep on hand and count on whenever you're in a pinch and need something easy and nourishing. Enjoy!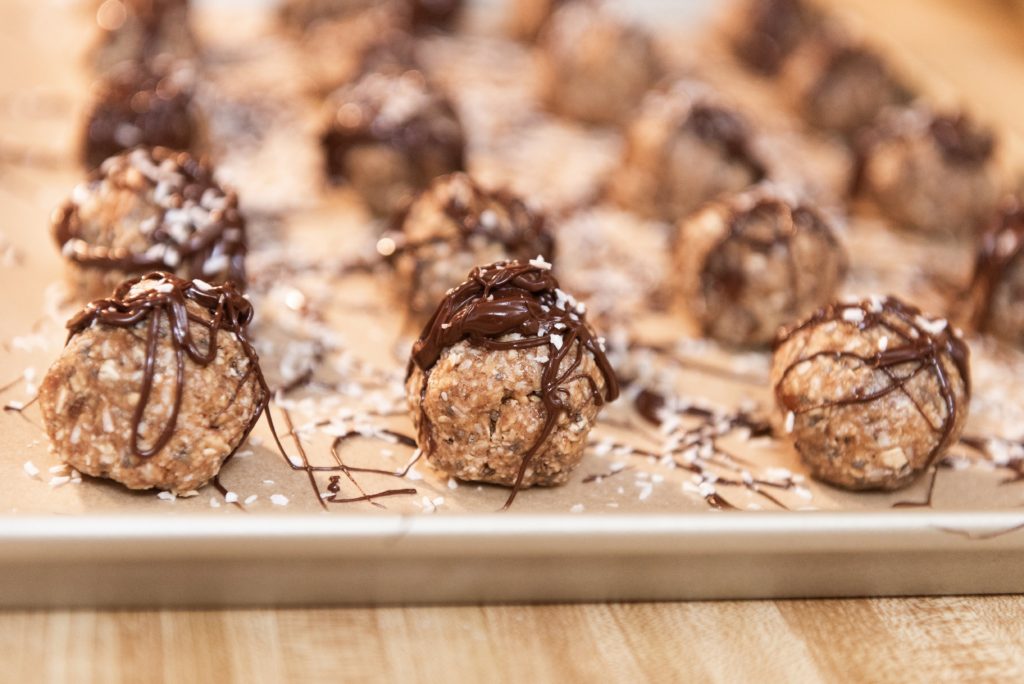 This recipe is super easy to throw together- perfect for when you need an energizing, go-to snack throughout the week. They go well with coffee in the mornings and are also a great healthy dessert option when you're craving something sweet (especially if you elect to drizzle them with a little melted dark chocolate).
We will admit… the recipe calls for slightly more than 5 ingredients (7 to be exact)… but 5-Ingredient Bounti-Fulls rolls off the tongue a little better than 7-Ingredient Bounti-Fulls, don't you think?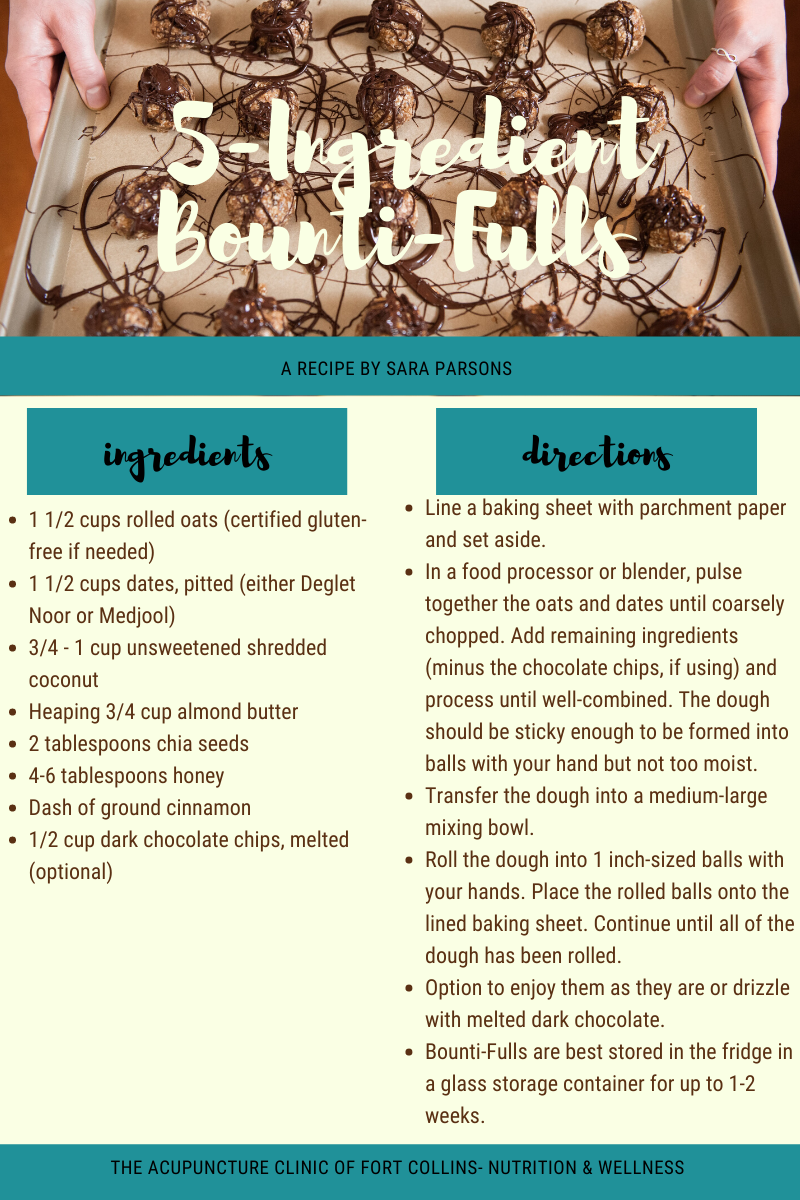 For more recipes like this and more check out https://nutridition.com/category/recipes/